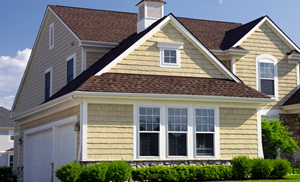 Residential
Keeping your home pest free is our #1 priority. Time of year will greatly impact the variety of pests you will deal with in your home. It is our job at Pest Defense to identify the pest, determine the best course of action, and then execute a personalized program that will eliminate your individual pest problem.

Commercial
Maintaining a pest free environment is crucial to the success of any business. Whether you have a rental property and wish to keep your tenants safe and happy, or you run a bar or restaurant and want to keep your clients coming back, Pest Defense is your best defense for keeping unwanted guests at bay. With our variety of services, we will find the ideal program to meet your needs.

Yard Pests
One of the many joys of warm weather is being able to spend time out in the yard or on your deck or porch. Don't let insects be what prevents you from enjoying these things. Whether you and your family are having a cookout or a graduation party, let us treat your yard for nuisance insects so you can enjoy your yard this summer.
Single Service Treatment
This is a one-time service for a pest problem that can typically be solved with a single visit.
Seasonal Service Treatments
A Warm-Season Service Program is typically April through October. These are peak times for most insects including Ants, Flies, Boxelder bugs, Asian Beetles, Wasps, Bees, Earwigs, Silverfish, Spiders, and Millipedes. Treating your house or commercial property throughout the peak months for insect activity will help eliminate your insect issues. A Cold-Season Service Program usually runs from November through March. This service will focus on rodent control.
Annual Service
Annual Service is the most effective type of pest control. Every season of the year presents different potential problems. Warm months typically present insect issues, while rodents are the primary problem during cold months. Annual Service will help to eliminate pest issues year round.